We provide Sound System & DJ Services for Corporate Events in Lagos & a few Social Events.
Our selected social events span from weddings to kids parties and many other memorable events. But we always maintain a coordinated  approach to rendering our services.
QUICK INFO – COST OF SERVICES:
1. Provision of Public Address System in Lagos.
At BusinessOntop we do not only provide regular business growth/enhancement services, we also provide individuals and corporate bodies with exceptional sound system and entertainment services for any corporate event they may have and a few other social events within Lagos, Nigeria. We provide public address system and DJ services to help businesses/corporations celebrate achieved goals, kick-off campaigns, spice up launches, bring life to company conferences, promote store openings, mark special holidays, or celebrate the personal achievements of co-workers in their private lives (birthdays, weddings, etc).
Regardless of whether your function has 30 or 300 people attending, we can bring the right sound system to make your event fun and unique.
2. Corporate DJ in Lagos.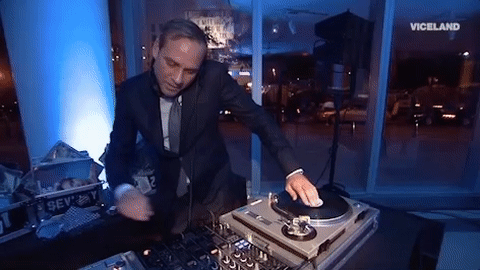 A disc jockey, more commonly abbreviated as DJ, is a person who plays recorded music for an audience. Most common types of DJs include radio DJs, club DJs, mobile DJs, and Corporate DJs; who perform mainly in Corporate Events and a few other selected types of events.
At BusinessOntop we provide the finest Corporate Disc Jockey service in Lagos, Nigeria. Our approach to rendering our Corporate DJ Services ensures our clients' needs are understood and their expectations are met.
If you're looking for a professional corporate event DJ Service that can offer the best experience, you need to look no further than BusinessOntop.
We have been rendering DJ Services for some years now. Even though we have handled so many events, we often turn down events. If we are overbooked on a certain date, we won't accept the gig. If you're looking for DJ services that we don't specialize in, we'll let you know. Our goal is to always put quality DJ services first.
An ideal corporate event will always leave a positive impact on those invited, as it's a direct reflection of a company and its values. With a well-versed background in business and corporate activities, We excel at creating corporate DJ celebrations, anticipating needs and working to exceed client expectations. Whether your corporation is planning an intimate holiday party or a large-scale, black-tie gala, we will collaborate with you to produce a cohesive event that guests will be thrilled to attend.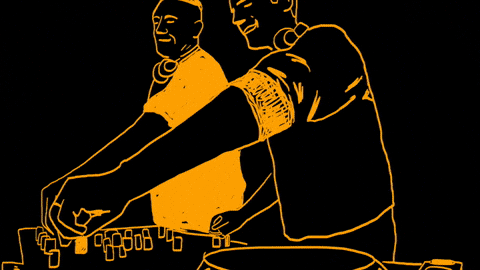 3. Events for DJ Services in Lagos.
We render our DJ services for the following types of events.
Conferences and Business meetings.
Education/Schools Events.
Events of Government Institutions.
End of year & Christmas Parties.
Product Launches.
Charity Events.
Store Openings.
Weddings.
Birthday Parties. 
Children/Kiddies Events.
And a few others… .. .
Hiring the right entertainer for your event is probably the most important decision for the successful outcome of your special occasion! Some people view DJ's as a commodity and choose the cheapest one they can find, not knowing there are differences to look for. Everyone has heard numerous horror stories of DJ companies that lure in customers with low prices, only to provide an inexperienced disc jockey with poor people skills, an inferior music library, shoddy equipment, and they either arrive late or don't show at all! It could make the difference between a memorable event and an unforgettable nightmare! This is where we come in. We provide a wide variety of music to suit any mood at any event on any occasion. We have experience with all different types of crowds, whether its younger or older, modern or traditional, and energetic or reserved. Our core services are not just limited to providing DJ/MC Services, our event coordinating experience enables us to perform at our best. We offer music and overall event consulting prior to your event to make sure that everything is tailored to your taste and specification. We want to ensure that your event will be a memorable one!!
4. Advantages of Corporate DJ in Lagos.
Professional service delivery is guaranteed.
Services rendered by civilized people, not touts.
We are always ready to answer any question you may have.
Last minute changes to your song list? We've got you covered!
Want to talk with us on the phone before you book? No problem! Booking with us means we're always available to take your calls, texts, or emails; because we love our job!
5. Cost/Prices/Charges for DJ Services in Lagos.
Our rate varies depending on the type of event, location, number of expected guests and length of event.
Our starting rate for most events is N90,000. This rate is good for parties, corporate events, etc. This package includes; Delivery of the sound system at your venue, the DJ, wireless microphone, generator, and unlimited song requests.
6. Contact Us for DJ Services in Lagos.
We provide reliable sound system and DJ services for a variety of events.