We are currently one of the best Web Design Companies in Lagos. Search for "Web design experts in Lagos" on Google and you will find our website listed among the first set of websites on Google. So you can be assured that you are learning from one of the best web design professionals in Nigeria today. Our Web Design training classes in Lagos, are usually a one-on-one training session so all emphases are placed on you, so we don't move to the next topic until you understand the current topic perfectly. Website Design Training in Lagos.

– One-on-one training session.
– Flexible time table can be arranged.
– 4 different training modules, with different cost to suit your budget.
Our Web design training in Lagos is for beginners/novice who have not learnt anything about web design before. It is also for those who have previous knowledge about web design, but now want to learn an easier and more effective platform for designing websites and blogs such as WordPress.

Our Web Design Training in Lagos covers the following.
1. Introduction to the different Platforms for Designing Websites.
2. WordPress Training: Why WordPress is the Best.
3. Creation of a Free Blog using WordPress.com .
4. Custom Domain Name Registration and Web Hosting.
5. Installation of the WordPress.org Software.
6. Website Content Development/Creation.
7. WordPress Themes and Theme selection.
8. WordPress Plugins and how to find the best plugins.
9. Web Designing for Mobile Devices.
10. Recommended WordPress Plugins for all purposes including slideshow creation, social media integration, contact form insertion, etc.
11. Insertion of Media files (Images, Audios, Videos, Word Document files and PDFs).
12. Introduction to Graphics.
13. Introduction to Search Engine Optimization (SEO).
14. Introduction to the Creation of Forums and Social Networking Sites.
15. Free Video tutorials; step by step tutorials that are easy to learn and understand.
16. How to get further Web Development tutorial materials on the internet for Free.
17. How to find clients: what works and what doesn't.
18. Free Consulting on how to start your own Website Design Company in Nigeria.
Training Requirement:
You are required to have your own laptop and access to the internet for this training.
Duration and Training Fee/Cost:
Crash Courses
1 day training
---
2 hours
N12,000
2 days training
---
2 hours per day
N20,000
Full Courses
5 days training
---
2 hours per day
N50,000
10 days training
---
2 hours per day
N80,000
* Please note that the prices above are for those who are coming over to our office at Obanikoro for the training, if you want us to come over to your location, then the prices differ.

Added Value:
Flexible time table can be arranged.

Free video tutorials for continual self-development.

Learn how to get further Web Development tutorial materials on the internet for Free.

Free access to ask further questions after the training, any-day any-time through; Phone calls, WhatsApp, BBM and Email.
Our office is along Ikorodu Road, Obanikoro in Lagos, and we welcome candidates from all other parts of Lagos to come and use this training opportunity to empower themselves. We also go out to train individuals and corporate bodies whenever the need arises at their desired locations, there is always an added fee for such trainings which is based on the location and the number of persons to be trained.
Contact details:
Call: +2347060498518, 08050538634
WhatsApp: 07060498518
Email: solutions@businessontop.com.ng
Lets get Social:
WordPress is a Web Design software you can use to create beautiful websites and blogs. WordPress currently has thousands of plugins and themes available to transform your site into almost anything you can imagine. Over 60 million people have chosen WordPress to power the place on the web they call "home", which has made wordpress the largest self-hosted website building tool in the world. We carry out WordPress Training in Lagos. Website Design Training in Lagos.
WordPress is a way of getting information up on the web, it is a very powerful Content Management System (CMS). It was first set up for bloggers and is now used to build websites large and small. WordPress.org software can be uploaded to your website server, this means you have total control of every element of the site. You can build extremely attractive and creative sites with WordPress.org. It has a very effective Search Engine Optimisation (SEO) element to it and preforms well with search engine browsers. It is easy to use and can be updated and changed to grow with your Business. Learn WordPress in Lagos.

Become A Successful Web Designer in Nigeria Today
Web Design Training School Lagos. Website Design Training Courses in Lagos. Web Design Trainers in Lagos. Learn Web Designing in Lagos. Website Design Training with WordPress. WordPress Training School in Lagos.
Website Design Training in Lagos. Learn Web Design.
QUICK INFO – COST OF SERVICES:
A strict teacher that has been teaching since the age of 16. Stella won't give you any slack, so you will have to do the very best work you've done in your life.
Donald has a PHD in both Computer Science and Design. His beginner course is a must see for any aspiring web professional who want to learn from the best.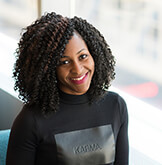 If there's someone who can explain anything, Gaby is the one. She teaches you not just how to do something, but why to do it this way and not the other.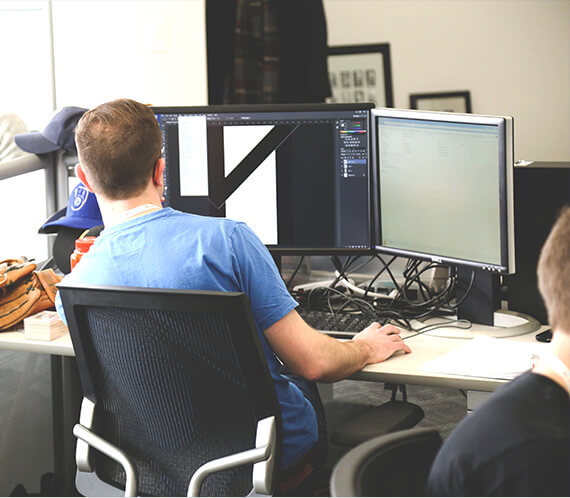 We know about your hectic schedule. We also know the only way you truly understand a subject is by practicing it in a real environment. This is why we've set a playground area that's full of hours of exercises, questions and challenges. It even has a gaming section. 
The best campus facilities
In addition to our online classroom, we also offer an option to take part in a live classroom. It takes place in our vast campus located in Westfield, London. Here you'll be able to use the most up-to-date facilities and computer equipment.
Join our course and start building the most wanted career available today. We make sure every class is easily understood, and that all students reach the same level of expertise needed for today's hi-tech industry.