Website Sitelinks in SEO (Web Design/SEO Tips).
Website Sitelinks in SEO – This article is all about creating and using Sitelinks as part of your SEO strategy while designing your website.
1. What is Website Design.
Web design is the process of creating websites. It encompasses several different aspects, including webpage layout, content production, and graphic design. While the terms web design and web development are often used interchangeably, web design is technically a subset of the broader category of web development.
Web designers build webpages using HTML tags that define the content and metadata of each page. Some web designers prefer to hand code pages (typing HTML and CSS from scratch), while other website designers use a "WYSIWYG" editor like Adobe Dreamweaver. Another popular way to design websites is with a Content Management System (CMS) like WordPress or Joomla. Website designers can add content and customize the layout using a web-based interface.
While HTML and CSS are used by website designers to design the look and feel of a website, images must be created separately. Therefore, graphic design may overlap with web design, since graphic designers often create images for use on the Web.
2. What is Search Engine Optimization (SEO)?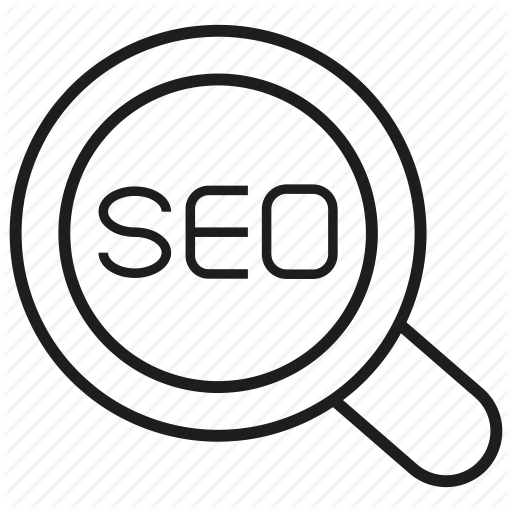 Search Engine Optimization (SEO) is the process of improving the quality and quantity of website traffic of a website or a web page for search engines. SEO targets unpaid traffic (known as "natural" or "organic" results) rather than direct traffic or paid traffic. Unpaid traffic may originate from different kinds of searches, including image search, video search, academic search, news search, and industry-specific vertical search engines.
Also, Search Engine Optimization is the act of trying to push a website higher up in a search engine's results.
SEO seeks to tweak particular factors known to affect search engine results. Successful SEO can make certain pages more attractive to search engines than similar pages that are vying for the same keywords or keyword phrases.
When SEO is done successfully, it means a web page will be more likely to appear higher on a search engine result's page (SERP). As at the point of writing this article, the most popular search engine is Google, but other search engines (Bing, Yahoo, DuckDuckGo, etc.) also have their own unique algorithms for crawling web pages and returning the top search results.
3. What are Website Sitelinks in SEO?
Sitelinks are links to other pages (or sections of a page) that appear under some Google search results. They help users navigate to relevant information on a website quickly.
Nearly every branded term has sitelinks and they also appear on many other queries like informational queries.
Website Sitelinks in SEO have evolved over the years and display in many different ways. Google is often changing things such as the number of sitelinks shown and the appearance of sitelinks in the search results. You may see some website sitelinks with outlines, with images, in a carousel format, or ones that expand.
4. Importance of Website Sitelinks in SEO.
i. Increase in Click-Through Rates (CTR) by Sitelinks.
Besides rankings, your Click-Through Rates (CTR) is one of the biggest factors in successfully generating organic traffic. On average, the first three results account for nearly 55% of all clicks. These numbers do fluctuate over time. But, let's use them as an example:
If a keyword gets 10,000 searches each month, this means that the first result gets 3,124 clicks.
Now imagine that the first result also gets Sitelinks. Since the Sitelinks now dominate the top half of the page (i.e. above the fold), the first result gets 20% extra clicks.
This translates into an additional 2,000 clicks each month – pretty good, right?
In fact, one case study by PPC-Hero found that Sitelinks increased CTR by almost 64%.
Keep in mind that Sitelinks also show up in paid search results. One study found a direct correlation between sitelink visibility and the CTR. After the advertiser stopped showing Sitelinks, CTR plunged from over 20% to nearly 10%. The number of leads reduced accordingly.
ii. Website Sitelinks in SEO allow users to browse internal pages.
When Website Sitelinks in SEO are shown for your brand name, users can directly go to your inner pages without having to visit your homepage. This provides users with a better experience and you get traffic to the pages that are more important for your business/website.
Users don't have to enter your website and find their way to your product or sales pages, they can click and go directly from the search results.
iii. A signal of Google trust – Sitelinks.
Sitelinks are an important metric to determine the trustworthiness of a website. When you see Sitelinks on a website, it is a sign that Google trusts that website enough to give them Sitelinks.
If you were to search for an obscure, unpopular site with poor trust ratings; chances are you wouldn't see Sitelinks.
What about a site with the opposite characteristics? Chances are you'll see Sitelinks.
Understand that Google knows Sitelinks take up nearly the entire above the fold screen real estate. This pushes all search results further down the fold.
Since Google is committed to giving its users the best possible experience, it wouldn't want to promote an untrustworthy link above the fold.
Google's algorithm isn't perfect, so it does make mistakes. But, it gets better all the time.
iv. Website Sitelinks in SEO improve brand awareness.
Website Sitelinks in SEO usually link to the most important pages on your site (from Google's perspective), taking into account the number of internal/external links.
More often than not, these will be your 'about' or 'product' pages.
This makes Sitelinks a great way to educate people about your products, and improve brand awareness.
When users search for your brand name in Google and see a list of sitelinks, then immediately they can learn more about your business, products, and services without having to search for this info on your website.
5. Creating Sitelinks for your Website.
i. Create a simple and easy to understand site structure.
Websites that have clear hierarchy and structure are easy to crawl and navigate for Google. If Google can't find all the pages on your site and understand their position relative to each other, it won't be able to show Sitelinks.
What this means is to keep your homepage as the "root" page.
This is the most visited page and the starting point of navigation for your visitors. From this page, help visitors find other pages on your site.
Your site structure needs to be logical, intuitive and organized.
In many cases, Google will create the sitelinks from items in your menu so you need to make sure that:
Your website has a hierarchical site structure with no more than 3 levels.
The menu of your website replicates the site structure. Don't provide users with a different menu than your structure. These two have to be in synch for best results.
The most important pages of your website (and pages you want to show as sitelinks), are included in your main menu.
ii. Rank #1 for your brand name in search results.
In the majority of cases, this is easy to do. When you search Google for your brand name, you should normally appear on top of the results.
If this is not happening then you need to:
Check robots.txt and make sure that Google can access and index your website without any problems.
Make sure that your brand name is included in your homepage title.
Make sure that your brand name is visible as text on your homepage and it's wrapped with the HTML h1 tag.
Make sure that your homepage has enough text content with information about your brand.
If you can, try not to use a brand name that is too generic, come up with a unique name for your business/brand/project.
iii. implement Schema.org Structured Data (with Yoast SEO).
Structured data helps Google understand your website, and your organisation more effectively.
Yoast SEO (WordPress Plugin) lets you automatically implement Schema.org markup on your pages. By implementing Schema with Yoast SEO, the plugin does a lot of the work behind the scenes, so you will not be required to do any coding.
Yoast SEO also adds Schema.org markup for breadcrumbs, which is also important.
iv. Add a sitemap.xml file to your Google Search Console account.
An XML sitemap is a file that lists all important pages of your website that search engine crawlers should know about.
Even if you don't have a sitemap, they are still able to index your website but having a sitemap makes their job easier, and also it gives you the opportunity to let them know about pages and parts of your website they may not discover easily.
There are different kinds of sitemaps, you can submit a sitemap for your posts, images, and videos.
Google crawls your site better with the help of a Sitemap.
It not only increases coverage of your webpages, but also defines the most important pages of your website.
Google responds on the basis of priority and the traffic you are receiving on your pages.
If you use a WordPress plugin such as All in One SEO or Yoast SEO – both of those plugins have Sitemap functionality built in.
v. Use internal linking to help Google identify your important pages.
The jury is still out on how helpful internal links are for SEO, but they do tell Google what the most important pages on your site are.
For instance, if you repeatedly link to a product page, Google might take that as a signal for judging the importance of that page.
So, it appears that adding internal links to pages you want to show up in Sitelinks is a good idea.
The rules are simple:
Use text to create your internal links
Use proper anchor text
Build more internal links to the pages you want to appear as sitelinks. In other words, the pages that have many internal links pointing to them, are likely to appear as sitelinks.
vi. Define proper titles and descriptions for sitelink candidate pages.
Besides using the proper anchor text when linking to key pages, it's also important to use the correct page titles and meta descriptions on those pages.
For example, if you want your ABOUT US page to appear as your website sitelink in Google, make sure that the title of the page is ABOUT US and that it has a good meta description.
vii. Link important pages from your homepage.
Besides adding your website sitelink candidate pages in your menu, you should also add text links pointing to them from your homepage.
Links should not be wrapped in images but they should be in text, otherwise, Google will not understand them.
Also, make sure that you use proper anchor text for the links. For example, if you want to link to your Services page from your homepage, you can use the word "Services".
viii. Add a table of contents for long-form posts with in-page links.
Website sitelinks can appear for individual posts and not just for the homepage or brand-related terms.
One of the ways to increase the probability of getting a Website sitelink in SEO for your posts, is to add a table of contents at the top of the post with links pointing to sections on the same page.
The same rule applies as in the case of internal linking, which is to use proper anchor text for the links and use text links and not images.
ix. Optimize your website for technical and on-page SEO.
                                Technical SEO:
Technical SEO is the process of ensuring that a website meets the technical requirements of modern search engines with the goal of improved organic rankings. Important elements of technical SEO include crawling, indexing, rendering, and website architecture.
A technically sound website is fast for users and easy to crawl for search engine robots. A proper technical setup helps search engines to understand what a site is about. It also prevents confusion caused by, for instance, duplicate content. Moreover, it doesn't send visitors, nor search engines, to dead-ends caused by non-working links.
                                On-page SEO:
On-page SEO (also known as on-site SEO) refers to the practice of optimizing webpages to improve a website's search engine rankings and earn organic traffic. In addition to publishing relevant, high-quality content, on-page SEO includes optimizing your headlines, HTML tags (title, meta, and header), and images.
There's more to on-page SEO than cramming keywords into your page's HTML.
To rank your content you also need to optimize your content for:
User experience.
Bounce Rate and Dwell Time.
Search Intent.
Page loading speed.
Click-through-rate.
6. Conclusion on Website Sitelinks in SEO.
Website Sitelinks in SEO can significantly improve the look and feel of your website's snippet in Search Engine results. This translates to more clicks and traffic to your website when ranked by Search Engines.
Although you cannot specify which pages you want to appear as sitelinks in search engines, there are a number of techniques you can follow to help Google make the correct choices.
If you follow solid SEO practices (like the ones explained above), then it is almost guaranteed that Google will show sitelinks for searches related to your brand name, and if you get your SEO correct for your posts and pages, you may get Website Sitelinks in SEO for individual posts as well.
Learn More (references):
https://www.reliablesoft.net/sitelinks
https://ahrefs.com/blog/sitelinks
https://www.reliablesoft.net/how-to-optimize-your-xml-sitemap-for-maximum-seo/
https://bloggingwizard.com/google-sitelinks/#how-to-get-google-sitelinks-for-your-website.